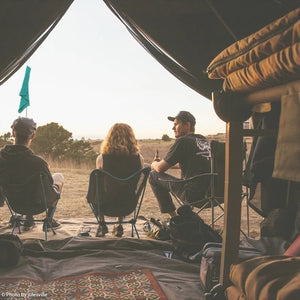 Adventure Gear for any Campsite
Now camping just got more comfortable with the Disc-O-Bed modular disc system! Whether you're driving or taking an idyllic kayak trip, you can always rely on the comfort of Disc-O-Bed. Wit us, you can start your next adventure well rested!
The Disc-O-Bed can be used as a bunk bed in a tent to save space or in a motorhome as additional sleeping accommodation. Or set one up outside for the perfect night under the stars.
Order your DISC-O-BED
If you would like to order as an organization, please contact us by email.